Simple Projects That Pay Off
Home improvements are on the rise, thanks to the pandemic. Lockdowns, work-from-home, and quarantines meant that homeowners recently spent more time in their homes and realized that a little sprucing up might be in order. People are also re-evaluating how best to use their space, which has led to a remodeling surge. According to a recent study from the Joint Center for Housing Studies at Harvard University, in 2020, homeowners spent $271 billion on home improvements. Others have simply realized it's time to find a new place to start fresh, which is fueling a hot real estate market. When homeowners get to this point, they often wonder what projects they should focus on to showcase their homes.   
Should I make improvements before I list my house?
The short answer is yes, but you may not need to break the bank to make an impact. The projects that pay off the most are often ones that are overlooked. Giving your home a good once-over before you list can help boost the selling price and maybe the little extra push someone needs to make you an offer. The house that has spent the time to clean and shine its assets are often the ones that can pull in multiple offers at or above list price.
Decluttering and Light Staging
Your potential buyers want to imagine their lives in your home. They want to visualize how their décor, furniture, and style fit into a home. It's why this is usually the first step in preparing a home for sale, and according to the National Association of Realtors, it is the #1 most recommended update. 
Decluttering involves removing personal and daily life items from a room. Photos, papers, and extraneous décor items are usually the first to go. Next comes a little light staging. Evaluate furniture placement and wall hangings and strip the room down to functional and aesthetic pieces that encourage room flow, and conversation areas, while choosing colors and textures that combine in eye-pleasing ways. 
A Good Deep Clean
It's easy for a homeowner to get used to dust on the baseboards or smells that can get trapped in carpeted areas. But, when your home gets put on display to fresh, discerning eyes, those items can be the make-or-break deals in getting top offers. 
A thorough cleaning can involve washing walls, professionally shampooing the carpets, cleaning the dust and bugs out of lighting fixtures, wiping down cabinets, and shining up any wood in the home. 
If it's been a while since you've had a good deep clean, you'll be amazed at just how this effort will go a long way in presentation. 
Boost Your Curb Appeal
You know what they say; first impressions are the most important! This is why making improvements to the outside of your house may be even more critical when it comes to putting your best foot forward. A well-kept exterior will build anticipation to see what's on the inside of your home. 
Curb appeal projects can have a large range in price depending on what you land on, but they can really be as simple as weeding, raking, and planting a few fresh flowers or bushes. Other small price tag items that have a significant impact are painting your front door or shutters. Consider painting your exterior or repaving your walkway if they are in rough shape and your budget allows. It may feel like a big outlay, but it may mean the difference in getting your best buyer in the door. 
The good news is that the homeowner can tackle any of these projects to keep the project budget low. These jobs can also be hired out to a professional for relatively low cost compared to the return on investment. Tackling these three items may give you a clear picture of more complex projects you may want to take on before a home sale. Your Saphire Realty Agent can help with these recommendations and point you in the right direction.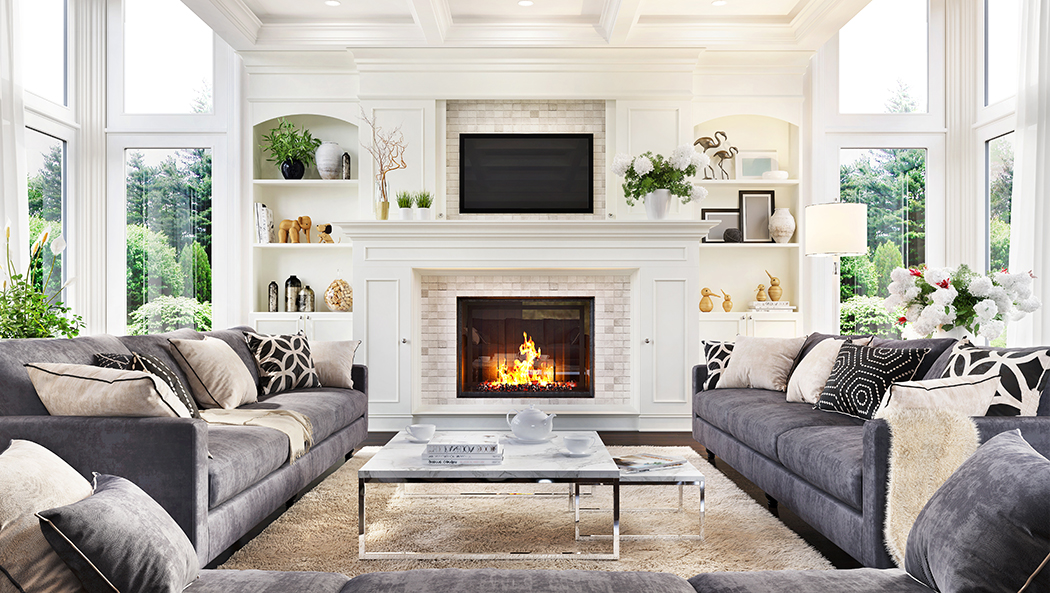 Curious to see what your home value is?
We can help.